As you will know we are currently well on our way to converting the way that data is stored in our system to make it more efficient and compatible with modern operating systems.  We are currently working on the Customer Information records especially the Holiday Stop/Restarts and None Till Further Notices
Our plan is to improve the Holiday Stop/Restarts so that it will be possible to store more than one holiday period per customer and to keep a history of previous holidays. (Note the multiple holiday feature will NOT be available on the TouchStar Eagle handhelds)
We also plan to add a new facility to mark a customer as "On Stop" for customers who owe you money etc. We have found that dairies are using the NTFN facility for this but, as designed, deliveries can be restarted by drivers unaware as to why the customer has been stopped.
Whilst planning the work however we found that the Gallonage Report, found on the Round menu, Reports, Sales Data Menu has a Litre's On Holiday and Gallonage on Holiday columns. We don't think the information is relevant any more so our plan is to remove them from the report.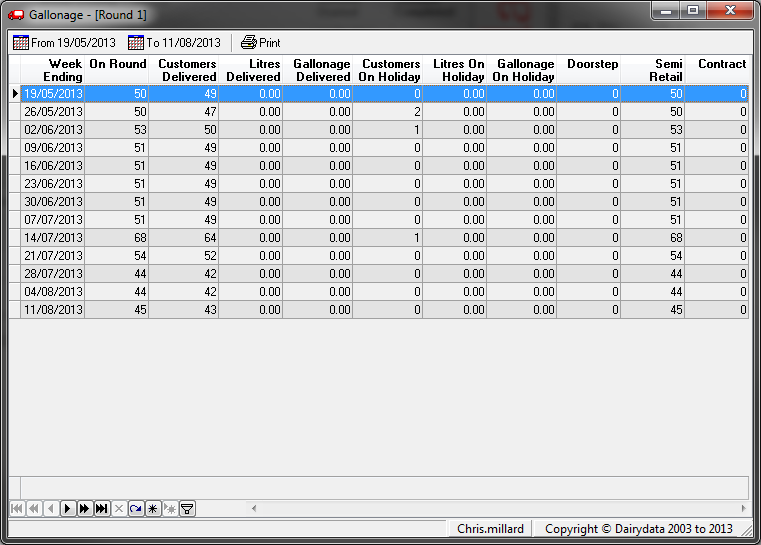 If you use this information please let us know as soon as possible as we can then work with you on how you use it.